iPhone 4S Battery Replacement
On Saturday, 19 April, 2014, I received a battery replacement kit from iFixit for my old iPhone 4S. My daughter has been using it as a wifi browser and music player since I upgraded to a 5S. She wants to use it as her phone, too, but the battery life wasn't sufficient for that, so I bought a replacement kit.
I followed the directions in the iFixit App on my 5S. The same directions are on iFixit's web site.
I needed a small pair of needle-nose pliers to remove and reinsert the "pressure contact" under the top screw of the battery connector (see photo 7 below).
The only hard part of the procedure was prying the battery loose from its adhesive. It took enough pressure that I was worried I might break the case. But it eventually came loose.

1. Shipping Envelope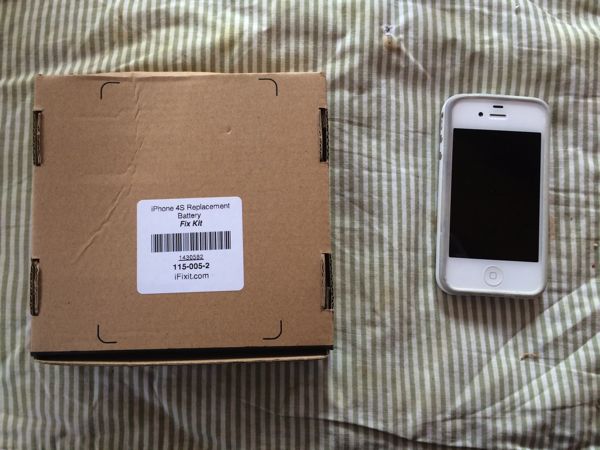 2. Inner Box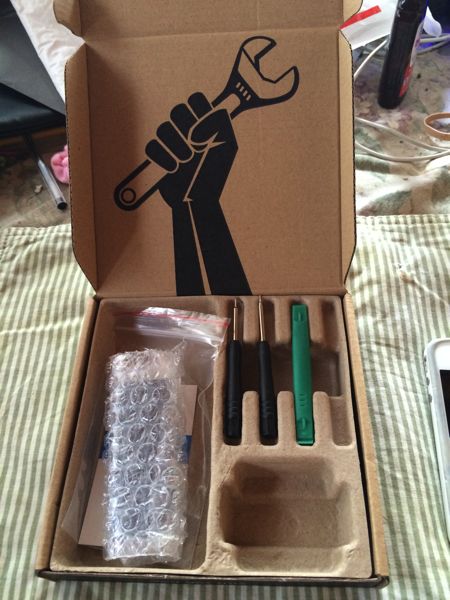 3. Box Opened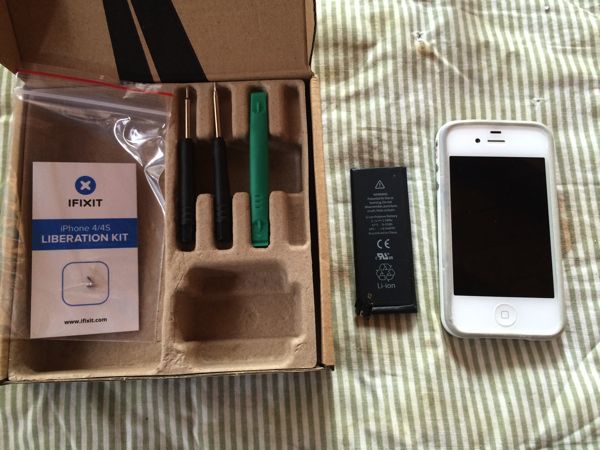 4. New Battery Unwrapped

5. Screws Removed, Back Slid Up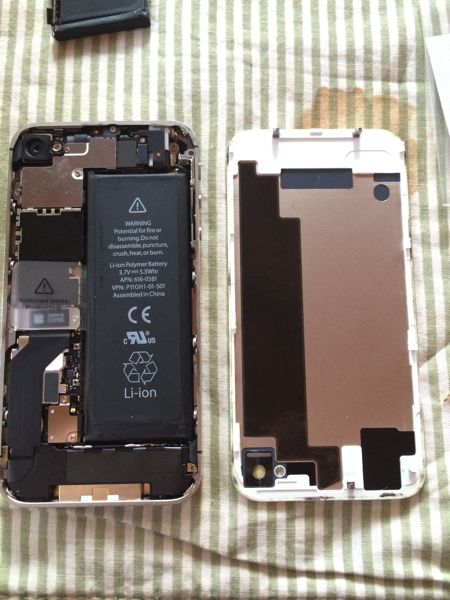 6. Back Removed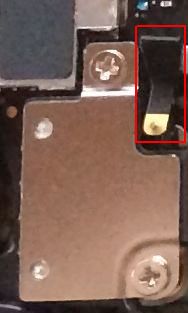 7. Battery Connector & Red-Outlined Pressure Contact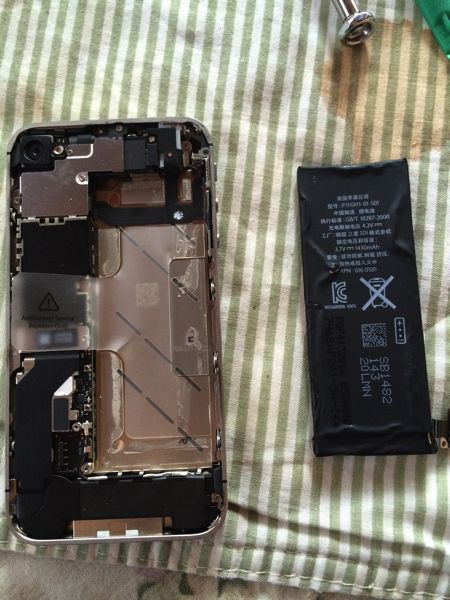 8. Battery Removed